8September 2020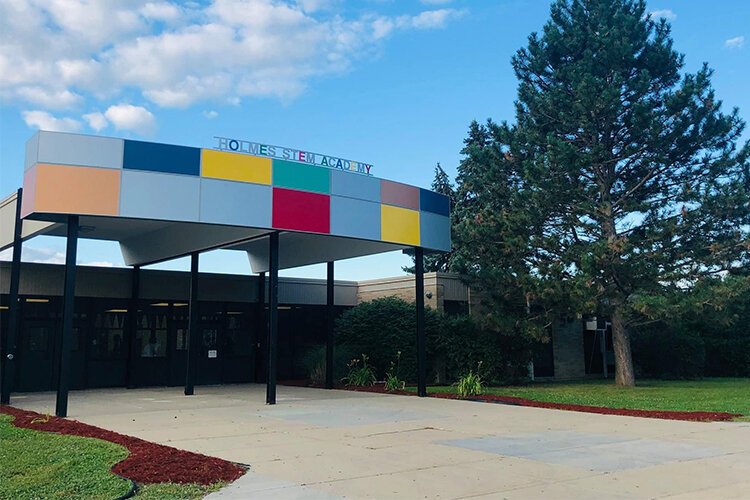 FLINT, Michigan– The COVID-19 pandemic has actually caused schools throughout the country to take considerable spending plan cuts, and Flint Community Schools are no exception. However Black Millennials for Flint (BM4F), a not-for-profit company, is raising cash for resources and programs to keep trainees at 3 Flint schools engaged with their education.
According to the charity event's site, BM4F is aiming to raise $9,000 for Brownell STEM Academy, Holmes STEM Academy, and Eagle's Nest Academy. The financing, which will be divided evenly between the three northside schools, will approach digital gadget management and upkeep, personal protective equipment, and emergency family help for energies, water, and food.LaTricea Adams
, creator, president, and CEO of BM4F, states the choice to raise funds for the three northside schools was extremely purposeful and motivated by input from educators.Before the fundraising event started, Adams says BM4F held a panel discussion that welcomed Flint instructors to discuss the difficulties their schools dealt with and how those challenges were affecting their ability to teach and their students'ability to learn."We wanted the voices of Flint educators
, in specific, to be amplified, "Adams says."… That panel, it was definitely powerful. A lot was discovered that [included] some of the drawbacks … like spending plan restraints that featured living in this'new regular.'" Though Adams says she wants BM4F was
able to collect resources for all of Flint's schools, the scope of the task realistically needed to be narrowed to consist of just a handful of trainees. She states the passion and knowledge displayed
by Eagle's Nest Academy Principal Denisha Rawls-Smith and Holmes'Family Engagement Facilitator, Ashley Strozier, made their 2 schools an apparent option."We went back and forth,"Adams says."… Since Eagle's Nest, Brownell
, and also Holmes STEM Academy are actually right there together we said,'Okay, we desire this to be feasible.'… Just based off the strength of the stories and the voices of those two schools' leaders, it truly motivated us to really simply go a bit deeper than raising awareness."Originally, Adams states just Eagle's Nest and Holmes were going to be consisted of in the fundraiser
. It was Strozier who firmly insisted that Brownell and Holmes both be included." Ashley is simply such a godsend. She stated,'If we're gon na do Holmes and Eagle's Nest, then
we have to bring in Brownell,'"Adams says.While the 3 schools BM4F chose take place to be charter schools, Adams states that was just a coincidence.
She says BM4F also wishes to assist offer resources for public schools in the future. The fundraising event is currently live and has actually received$900 towards its $9,000 objective. Source: flintside.com
Click to rate this post!
[Total: 0 Average: 0]